A Comprehensive Review of Nomadic Matt's Superstar Blogging Course
Have you been thinking about starting your own travel blog? Or any blog, for that matter? Looking for a review of Nomadic Matt's Superstar Blogging courses to help get you started? You've come to the right place!
Back in 2006, I started a personal blog for friends to document my life in the big city (I lived in New York for awhile) and abroad. I didn't know then that blogging could generate income, and my blog fizzled out after a handful of posts. Throughout the years, however, I saw others blogging full-time. And I thought to myself, this is the kind of creative, people-serving work I am looking for. But, I didn't know where to start. So, I joined Nomadic Matt's Superstar Blogging Masterclass: The Business of Blogging. Read on for a complete Superstar Blogging review.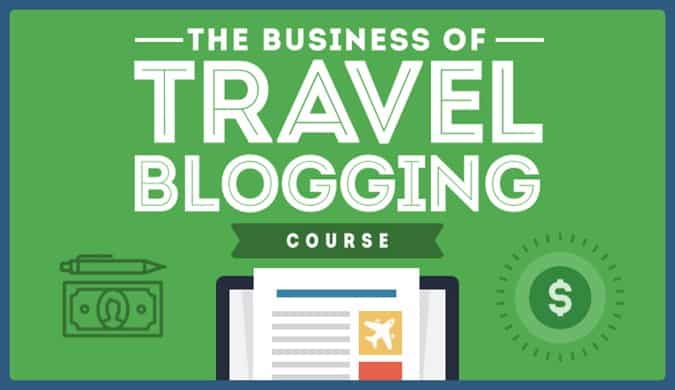 Table of Contents
Who is Nomadic Matt?
Matt Kepnes has been running the budget travel website Nomadic Matt since 2008. Filled with wanderlust, he started a blog to use as an online resume. With many stories to tell and a lot of hard work, he began to grow his company into a profitable blog. Now, with over 1.3 million visitors per month and a high six-figure revenue, it's safe to say that Matt understands the business of blogging! Matt is the author of the travel books Ten Years a Nomad and How to Travel the World on $50 a Day. He is also the creator of Travel Con, a travel media conference. Matt currently offers two masterclasses: How to Become a Travel Writer and The Business of Blogging (technical aspects written by Chris Richardson).
Why I chose Superstar Blogging
Through Matt's self-paced online masterclass (along with his generous free resources), I was able to get my travel blog up and running in a matter of months. Yes, it has been a lot of work. It taught me a lot about the passion needed to dedicate to a "passion project." It's more technical than anticipated, but Matt breaks down every aspect of starting and growing a blog into detailed steps in user-friendly language. This blog wouldn't exist today without the skills learned and the support of the program community!
When I started to seriously think about my blog, I knew I wanted a creative place to express myself in order to serve other travelers. I'm beyond happy to tell you that throughout the course and during the weekly Q&A's, Matt constantly reminds participants to do just this – be yourself, share your passions, and create content that adds value to people's lives. Period. No sales gimmicks, no tricks. He gives a refreshing and inspiring take on the how and why of blogging.
If you're thinking about starting your own blog (in any niche), I suggest you take a look at The Business of Blogging course to decide if it's a good fit for you! I hope this Superstar Blogging review is helpful to you!
Program Content:
In The Business of Blogging, you'll learn the how and why of blogging and the technical skills needed to start a WordPress site (using Bluehost or Hostgator). Then, explore branding, writing content, and ever-important Search Engine Optimization (SEO) tips and tricks. Grow your blog with social media strategies, press coverage, and email marketing. Needless to say, this is the *business* of blogging, so all these topics dive into how to create a blogging business that will generate income and stand the test of time.
Broken into eight sections, you'll receive instant access to the entire program. Each section has a series of detailed steps. Each step is in written format and filled with screenshots and practical examples. Go at your own pace, and dedicate as little or as much time as you'd like. Matt masterfully formatted the course to lead you from the very beginning stages to more advanced concepts. That being said, I suggest beginners read through and apply each concept of the course in the order in which it is presented to get the most out of the program.
Superstar Blogging Syllabus
Section 1: Setting Up & Getting Started
The Story of Nomadic Matt
Create your Blog Name
Sign Up for Hosting
Install and Configure WordPress
Set Up Your Email Account
An Overview of WordPress
Picking and Installing a Theme on Your Site
Using WordPress to Add Content
Installing WordPress Plugins
Setting Up Google Analytics and Search Console
Learn the Basics of Editing Code
How to Make Your Website SEO Friendly
Section 2: Building a Brand
How to Look at the Big Picture
Creating Your Brand
How to Choose Your Niche
The Essentials of Website Design
How to Design Your Website
Time Management: How to Maximize Your Efficiency
Section 3: Writing Content
An Introduction to Writing for the Web
How to Write Engaging Content
How to Write Viral Content
Editing Your Work
Grammar Dos and Don'ts
Writing Resources
Section 4: Mastering Social Media & Networking
An Introduction to Social Media
Twitter & Snapchat
How to Succeed on Pinterest
How to Succeed on Facebook
Pitching Guest Blogs
How to Get Media Attention
Networking with Bloggers
Section 5: SEO
Introduction to SEO (Why It's Important)
How to Get Links to Rank High
An Introduction to Domain Authority
5 Tips to Help You Get Ahead
Keyword Research
Updating Old Content for Improved SEO
The Best Tools for Success
Section 6: Newsletters
An Introduction to Newsletters
How to Set Up Newsletters
Convertkit
Mailchimp
Autoresponders
Broadcasts
What to Write in Your Emails
Using Lead Generation to Grow Your List
Email Marketing F.A.Q
Section 7: Monetizing Your Blog
An Introduction to Making Money Blogging
Affiliate Marketing
A Note to Disclosing Sponsored Content and Affiliates
Creating Digital Products
Self-Publish A Book on Amazon
Create a Sales Page
Market Your Product
Section 8: Partnering with Brands, PR Agencies, & More
An Introduction to Media Kids
Should You Take Paid Content?
Tours, Consulting, And Other Monetization Methods
Working with PR and Brands
Making Money via Ads
Who is the Business of Blogging Program For?
New bloggers – If you've always wanted to start a profitable blog, but don't know how, this masterclass is for you. Whether it's a hobby blog or something you'd like to do full-time, Matt breaks down each and every detail to point you in the right direction.
Seasoned bloggers – If you've been blogging for awhile but want to up your game and start profiting more from your hard work, Matt shares all the insider secrets you need in one straightforward program.
Bloggers in any niche – Although Matt runs a travel blog and uses examples in the travel space, his concepts can be applied to any niche. Matt is knowledgeable on finance and many other subjects and is happy to do what he can to help others succeed.
What else is included?
Access to a members only forum – Post questions and connect with other bloggers on topics from how to set up your site, content ideas, affiliate marketing, and more. Don't forget to post and find networking opportunities (paid gigs, collabs, link swaps, etc.) with other members as well.
Ongoing tech support – Email or post technical questions in the forum, and Nomadic Matt's tech guru Chris R. will respond helpfully and quickly
Weekly group coaching calls – Join Matt or one of his team members on Zoom and ask your burning questions. These calls are great as you can ask anything and everything related to blogging, tech, social media, and more. As well, it's great to chat with other program participants!
1 blog post edited by Matt each month – Send your latest post to Matt for expert advice and editing to help you become a better writer.
24/7 Email support – If you can't make a weekly coaching call, Matt and his expert team are just an email away. Having direct access to Matt and the team is invaluable.
Pros & Cons
Pros:
The Business of Blogging masterclass is an all-in-one course jam-packed with valuable information from someone who was once right in your shoes. With over 10 years of industry experience and named one of the top travel blogs in the field, you really are learning from the best! Matt leaves no stone un-turned in this masterclass. The sections on monetizing your audience and email marketing are worth the cost alone! Matt offers practical yet specific tips I have not seen anywhere else, and for which I am grateful.
Best of all, Matt and his team are just great individuals. They interact regularly on the forum, by email, and in the weekly Q&A sessions. Part of what's needed when building a blog is a community of like-minded individuals that will come alongside and support each other. That's what you'll find inside the program, both with the instructors and other participants. Matt himself is direct and sincere, and he offers his knowledge and expertise without judgement. For anyone who feels like they have no idea what they're doing or is afraid to ask for help, there are no worries inside the program. Matt's team is available to help bloggers at any stage, and no question is off-limits.
Cons:
There aren't many cons to this program. But of course, this Superstar Blogging review needs a few to be fair.
Although there is plenty of detailed content for the price, a few of the articles are dense. In other words, a few could be broken down into further sub-sections. To repeat what I mentioned earlier, go in order. Instead of racing, take your time. Don't get stuck on any one item. Browse it once, and then come back to it when you're ready to tackle the task again. Read the instructions step by step and take notes. It can be overwhelming, but the language is clear and straightforward.
Another improvement could be the occasional inclusion of video. Undeniably, the content is so great that it doesn't need videos, and I really enjoy how Matt's personality comes across in his writing. But, some videos would be nice for those of us who like to listen while working, for more complex content, or even in the introduction to each section.
How to Sign Up for Nomadic Matt's course:
Are you ready to sign up? The Business of Blogging masterclass is currently offered on a subscription model for:
If you're unsatisfied, you can cancel your subscription within 14 days for a full refund. Even if you find the masterclass isn't right for you, Matt's team is generous to allow you to enjoy access for the rest of the month in which you cancel!
To join the program, head over to The Business of Blogging where you're payment will be processed securely.
Looking to improve your writing for your blog, e-book, or book? Check out the Superstar Blogging Writing Masterclass.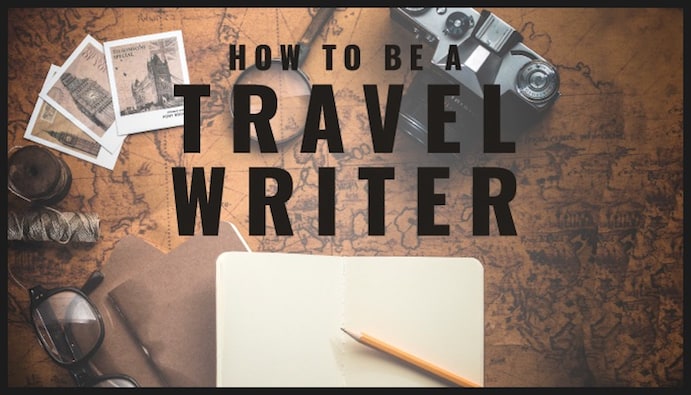 Blogging Course Review Recap
To recap the Superstar Blogging review, here's a reminder of everything you need to know:
The Business of Blogging masterclass takes you step by step to start and run a profitable blog
The program was created by Matt Kepnes at Nomadic Matt, a popular travel blog
Matt gives tips on how to do what you live while adding value to others' lives
You'll learn:

site set up
branding
writing content
social media strategy
SEO
email marketing (newsletters)
monetization/affiliate marketing
press coverage

The course is self-paced with 8 sections and 59 individual lessons
Bloggers in any niche who are ready to "up their game" will benefit
Purchase price includes:

access to the community forum
ongoing tech support
weekly group Q&A calls
1 blog post edit per month
email availability of Matt's awesome team

The material is dense, but written in user-friendly language with screen shots
Join The Business of Blogging and/or How to Be a Travel Writer now!
Conclusion
That's it for this Superstar Blogging review! Learn everything you need to start a profitable blog from the experts at Nomadic Matt. Start your WordPress site using Bluehost, learn how to brand your business, and write and edit content. Next, dive into SEO, social media strategy, press coverage, and how to build a money-generating email list. Best of all, be yourself and create content that matters! Stop waiting for the "right time," and start now. Purchase the The Business of Blogging program, and start your blog today!
Thanks for reading our Superstar Blogging review on the Business of Blogging masterclass. If you have any questions about the program that we didn't include in this blogging course review, please leave a comment below.
Click on image to save to Pinterest.
Full disclosure: Some of the links in this post are affiliate links. I may receive a commission off of items purchased by clicking the links. If you have any questions about how I am compensated, please email me.